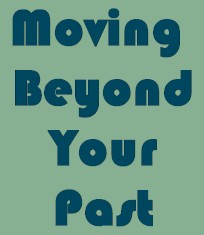 Do you want to live a victorious Christian Life? Do you want to be an overcomer? Isn't it time to stop letting the past determine who you are and how you live?
You can be healed from the wounds of the past if you will apply the principles we share in this series. You can live an overcoming life. Your desert can become a beautiful garden.
The way to Move Beyond the Past is to take control of what you can take control of, that is you. You have no say so or power over what another person does or has done, but you have total control over how you deal with the past. Almost always, because of what has happened to us in the past (or our sinful behavior in the past), we have made very unhealthy decisions in life, and have developed unhealthy/sinful mindsets which only encourage us to continue to walk in wounding. This course will teach you how to repent of wrong mindsets and to renew your mind so that you have the Mind of Christ. Those who have the mind of Christ are no longer controlled by the past.
This Moving Beyond the Past series is the teachings of Pastor Richard D. Dover when he was the Senior Pastor of Seattle Open Door Church. Listed below is the links to the videos, podcasts, and study guides.
Moving Beyond the Past
Videos/Podcasts/Lessons
We also have podcasts of each lesson. Click here for podcasts.